The First Art Newspaper on the Net Established in 1996

Monday, December 5, 2022

The Best Photos of the Day
Quote
Basel is contemporary art's most influential trade fair. Newsweek.
Flashback
On a day like today, French impressionist painter Claude Monet died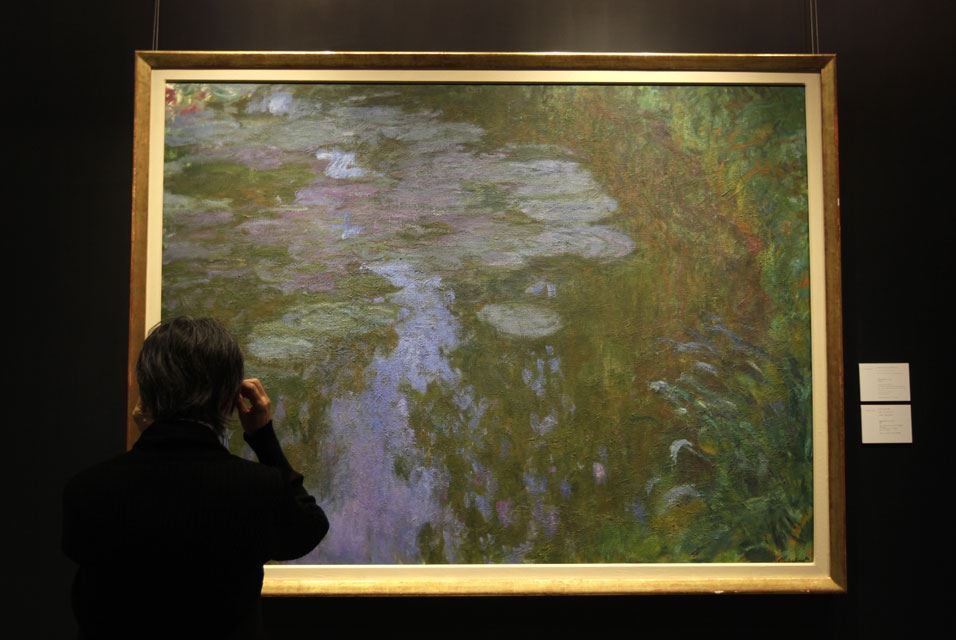 December 05, 1926. Claude Monet (14 November 1840 - 5 December 1926) was a founder of French impressionist painting, and the most consistent and prolific practitioner of the movement's philosophy of expressing one's perceptions before nature, especially as applied to plein-air landscape painting. The term Impressionism is derived from the title of his painting Impression, Sunrise (Impression, soleil levant). In this image: A visitor looks on a painting by French artist Claude Monet (1840-1926) entitled Nympheas during a press preview in Hong Kong, China, 27 May 2011. The painting was expected to fetch in excess of 17 to 24 million GBP (19 to 27 million Euro), at auction at Christies London Impressionist Modern Paintings on 21 June 2011.
'Life in Our Minds: Mother Flock' by Random International and Danil Krivoruchko

Royalville Communications, Inc
produces: