With new museums, a once disgraced socialite looks to burnish his legacy
Roberto Polo at the Center for Modern and Contemporary Art of Castilla-La Mancha, which showcases pieces from Polo's personal collection, in Toledo, Spain, Jan. 18, 2021. Two new art spaces funded by a Spanish regional government showcase Polo's vast holdings of modern and contemporary art, but don't mention his checkered past. Gianfranco Tripodo/The New York Times.

by Raphael Minder
CUENCA
(NYT NEWS SERVICE)
.-
He was once described by Vanity Fair as "a Gatsby for the Reagan era," but until recently, life has been quieter for Cuban American art collector Roberto Polo. Polo, a financier whose roller-coaster career included a major art fraud scandal that landed him in prison, recently resurfaced in central Spain, where last month he defied the coronavirus pandemic to inaugurate a museum in the medieval hilltop city of Cuenca that is devoted to his collection. His first art space opened in 2019 in Toledo, a city that once hosted the Spanish court of the Holy Roman Empire. For Polo, the two museums, collectively known as the Roberto Polo Collection: Center for Modern and Contemporary Art of Castilla-La Mancha, are a chance to establish a legacy and draw a line under his checkered past. Polo's museums are both in the region of Castilla-La Mancha and stem from an agreement between the collector and the region's government. In return for a 15-year loan of 445 items from his colle ...
More
The Best Photos of the Day
Exceptional works on paper collection to be offered in dedicated sale
Art Basel, Swiss centerpiece of the trade's year, is postponed
Rembrandt finally to be revealed in Allentown


Vincent van Gogh, La Mousmé, reed pen and brown ink over pencil on paper,
31.3 x 23.9 cm, executed in Arles circa 31 July - 3 August 1888, estimate: $7,000,000-10,000,000. © Christie's Images Ltd 2021.



LONDON.- Christie's will offer A Family Collection: Works on Paper, Van Gogh to Freud as a standalone sale dedicated to exceptional works on paper from a single collection, presented in New York preceding the Modern British Art Evening Sale in London on 1 March 2021. The group is highlighted by Vincent van Gogh's La Mousmé (executed in Arles circa 31 July - 3 August 1888, estimate: $7,000,000-10,000,000), one of the finest works on paper of the artist's career, René Magritte's Journal intime (executed circa 1954, estimate: $2,500,000-3,500,000), a scene depicting two of Magritte's iconic bowler-hatted men turned to stone, and a rare Self-portrait by Lucian Freud (executed in 1974, estimate: $1,800,000-2,500,000), which was recently included in the Royal Academy's ... More



An attendee during the preview of Art Basel in Miami Beach on Dec. 4, 2019. John Taggart/The New York Times.

by Scott Reyburn



LONDON (NYT NEWS SERVICE).- The international art trade's hopes of returning to some kind of in-person normality were set back Thursday when Art Basel announced that its flagship fair in Switzerland, scheduled for June, would be postponed until September. Because of the "ongoing impact of the pandemic and travel restrictions worldwide," the fair has now been rescheduled for Sept. 23-26, Art Basel said in a statement. "While the first phase of COVID-19 vaccination programs started in many parts of the world last month, 2021 is a year in which planning remains complex," said Marc Spiegler, Art Basel's global director. "By moving our Basel fair to September, we hope to offer our galleries greater possibility for successfully preparing their year. Following 10 months of vaccination programs ... More



Shan working on Rembrandt.



ALLENTOWN, PA.- After a delay of nearly a year due to COVID-19 restrictions, the Allentown Art Museum has targeted Sunday, January 24, 2021, as the date for the public unveiling of its 1632 painting Portrait of a Young Woman. The painting will be on display for the first time following conservation at New York University's Conservation Center and its heralded reattribution to the master himself, Rembrandt van Rijn. The painting is the centerpiece of the exhibition Rembrandt Revealed, which tracks the provenance of the masterwork over the centuries and offers a deep dive into the conservation process and the complexities of art attribution. Rembrandt Revealed opens to Museum members on January 23 and to the general public on January 24 and continues through May 2, 2021. Museum hours are Friday through Sunday, 11 a.m.-4 p.m. Advanced ticketing is encouraged. The announcement of the reattribution of the painting ... More
Virginia Museum of Art acquires work by German Expressionist Ernst Ludwig Kirchner
Artprice global indices show the strength of contemporary art and drawing in 2020
Wood Gaylor, quietly dazzling, helped an art world invent itself


Ernst Ludwig Kirchner, Taunus Road (Autostrasse im Taunus), 1916. Collection of Virginia Museum of Fine Arts.



RICHMOND, VA.- The Virginia Museum of Fine Arts announced today that it has acquired a major work by German artist Ernst Ludwig Kirchner. The oil painting, completed in 1916, is entitled Taunus Road (German: Autostrasse im Taunus). In September 2020, a private collector in Germany made the fair and just decision to restitute Kirchner's painting to the Fischer family descendants who have donated it to VMFA through a gift-purchase arrangement. "We are pleased that this painting, Taunus Road, was returned to the Fischer family and that it joins other paintings by Kirchner in the Ludwig and Rosy Fischer Collection at the Virginia Museum of Fine Arts," said Alex Nyerges, VMFA's Director and CEO. "The donation of this painting is the realization of a long-term commitment on behalf of both the Fischer family and VMFA to reunite restituted works from the Fischer ... More



Both segments adapted particularly well to rapid digitization.



PARIS.- As at 1 January 2021, the Artprice Global Indices are stronger actually stronger than twelve months earlier when the health crisis was still (almost) unthinkable. Six months ago no-one would have predicted such an outcome! In reality, the art market reacted quickly to the lockdown measures with auction houses slowing their high-end activities; but the overall intensity of trading remained extremely high and the unsold rate remained perfectly stable. The Contemporary Art price index even shows an extraordinary 48% increase. Thierry Ehrmann, President and Founder of Artmarket.com and its Artprice department: "the works that were resold at auction in 2020 generally fetched better prices. Two segments in particular stood out: works on paper (+55%) and Contemporary Art (+48%). However, you have to take into account the method used to calculate our indices and anticipate the fact that they tend to flatten naturally ... More



Wood Gaylor (American, 1883-1957), Arts Ball, 1918, 1918 (detail). Oil on canvas, 27 x 45 in. Private Collection.

by Roberta Smith



HUNTINGTON (NYT NEWS SERVICE).- In the early decades of the 20th-century, things happened in the New York art world when painters like Walt Kuhn, Florine Stettheimer and Wood Gaylor took matters into their own hands. They established clubs and professional organizations and mounted exhibitions — including the 1913 Armory Show, which jump-started American modernism with heady exposure to the European kind. They met weekly to draw from the model and founded schools, most notably the National Academy of Design. They collaborated on public art, costume balls and performances. They held banquets to honor visiting artists and auctions to raise money for their organizations, frequently buying one another's work. They found — and collected ... More
Städel Museum and Deutsche Börse launch partnership
Review: 'Painting With John' teaches the art of living
Green Art Gallery opens an exhibition of conceptual works by Afra Al Dhaheri


Städel Museum. Photo: Städel Museum.



FRANKFURT.- Deutsche Börse and Städel Museum are now launching their partnership, initially for a period of four years, according to the agreement. For more than two hundred years, the Städel – Germany's oldest and most well-known museum foundation – has stood for high-quality museum work and the reliable accompaniment of outstanding partners. The variety of the Städel collection provides a virtually complete survey of seven hundred years of European art – from the early fourteenth century, the Renaissance and the Baroque to classic modernism and contemporary art. Besides the preservation and continuous expansion of the collection, the museum focuses mainly on scholarly research into its holdings as well as the development of special exhibitions that attract worldwide attention. The Städel is also known for its modern art communication activities, which combine state-of-the-art digital technologies with high scholarly as ... More



Artist and star of HBO's "Painting with John," John Lurie, in New York, Jan. 14, 2021. Erik Tanner/The New York Times.

by James Poniewozik



NEW YORK (NYT NEWS SERVICE).- The title of HBO's "Painting With John" is a bit of a misnomer. Yes, there is painting. And there is John — John Lurie, the multihyphenate creator and performer who moved on to visual art from music and acting years ago after, he says, contracting Lyme disease. But "with"? In the six-episode series, which begins Friday, you will watch Lurie paint. You will hear him ruminate about painting and his life before it, and whatever else crosses his mind. If you also want to paint, well, that's your call. But don't get your hopes up. "Bob Ross was wrong," Lurie says, attending to a watercolor in the first episode. "Everybody can't paint." Bob Ross this is not. This is no quarantine-friendly, relaxing tutorial about self-expression as self-care. ("None of the trees in my paintings ... More



Afra Al Dhaheri, Absent Yet Present, 2020. Wood and metal door handle with key, 277 x 106 x 22 cm.



DUBAI.- Split Ends showcases a body of conceptual works by Afra Al Dhaheri that frame a liminal state of unlearning and readdressing. The cultural dichotomies of hair are framed throughout the exhibition simultaneously in both the understandings of hair through the domains of the public and private. The figure of the split end—that brittle fraying of a hair when it becomes too dry—encapsulates the time and space between the start and finish of a transformation, or between an ending and its separation into a new beginning. The juxtaposition of the organic and inorganic, embody both strength and vulnerability. Rope mimics the delicate language of hair but also evokes processes of tying down, taming, and tidying. Concrete summons images of rigid architecture and cityscapes but here develops a softness, as well, adapting to the delicate intricacies of the human body. The Arabic title of the installation Fil Al Shaar, ... More
Glamorous French star Nathalie Delon dies at 79
UK's Glastonbury cancelled again because of coronavirus
Antonio Sabàto, spaghetti western leading man, dies at 77


In this file photo taken on May 4, 1972 French actress Nathalie Delon poses in the port of Cannes. Nathalie Delon has died at the age of 79, announced his son on January 21, 2021. STF / AFP.



PARIS (AFP).- The French actress Nathalie Delon -- once regarded as one of the most beautiful women in the world -- died of cancer on Thursday, her son told AFP. "My mother died this morning at 11 am in Paris, surrounded by her family and friends," actor Anthony Delon said. "She died from a very fast cancer," he told AFP. She was 79. Delon shot to international fame in 1967 in the hitman flick "Le Samourai" -- now hailed as a classic -- opposite her then husband, screen legend Alain Delon. But the actress -- who was born Francine Canovas to a Spanish family in Morocco -- was already a star of the gossip columns as the woman who lured Delon away from his longtime lover, film star Romy Schneider. Nathalie Delon would later have affairs with Hollywood actor Richard Burton and American singer Eddie Fisher -- the father of "Star Wars" actress Carrie Fisher -- both of whom had been married to Elizabeth Taylor. She met Delon in a Paris nightclub when she was 21 and ... More



In this file photo taken on June 29, 2019 Revellers watch as US band The Killers perform on the Pyramid Stage at the Glastonbury Festival of Music and Performing Arts on Worthy Farm near the village of Pilton in Somerset, South West England. The organisers of Britain's Glastonbury Festival announced on January 21, 2021 they had been forced to cancel the music event for the second year in a row because of the coronavirus pandemic. OLI SCARFF / AFP.



LONDON (AFP).- Britain's Glastonbury Festival has been cancelled for the second year in a row because of the coronavirus pandemic, the organisers of the blockbuster music event said Thursday. "With great regret, we must announce that this year's Glastonbury Festival will not take place, and that this will be another enforced fallow year for us," organisers Michael and Emily Eavis said in a statement on Twitter. "In spite of our efforts to move heaven & earth, it has become clear that we simply will not be able to make the festival happen this year," the father and daughter duo added. Glastonbury Festival, held on a dairy farm in southwest England, was forced to cancel in 2020 -- the year of the event's 50th anniversary -- because of ... More



By the time that film was finally released, however, he had already caught a bigger break: being cast in John Frankenheimer's 1966 car racing classic, "Grand Prix." He starred as the Italian Formula One driver Nino Barlini, alongside James Garner and Yves Montand. The film won three Academy Awards, and Sabàto was recognized at the Golden Globes with a nomination for most promising newcomer.



NEW YORK (NYT NEWS SERVICE).- As a boy growing up in Palermo, Sicily, in the 1950s, Antonio Sabàto dreamed of becoming a movie star. He'd sneak into cinemas to watch the latest films of Luchino Visconti. He ran away from home more than once to infiltrate the Cinecittà film studio in Rome and try to talk his way into jobs. He adored American movies and idolized Marlon Brando. Sabàto realized his ambition: He became a popular Italian actor known for his roles in a gamut of spaghetti Westerns and action movies from the 1960s through the 1980s. Among them were "Beyond the Law," with Lee Van Cleef, and "Twice a Judas," with Klaus Kinski, both from 1968. In 1983, he played resistance leader Dablone in the cult classic "Escape From the Bronx." Sabàto died at 77 on Jan. 10 ... More

A Transcendent Painting by Rembrandt: The Master of the Dutch Golden Age

Flashback
On a day like today, French painter Nicolas Lancret was born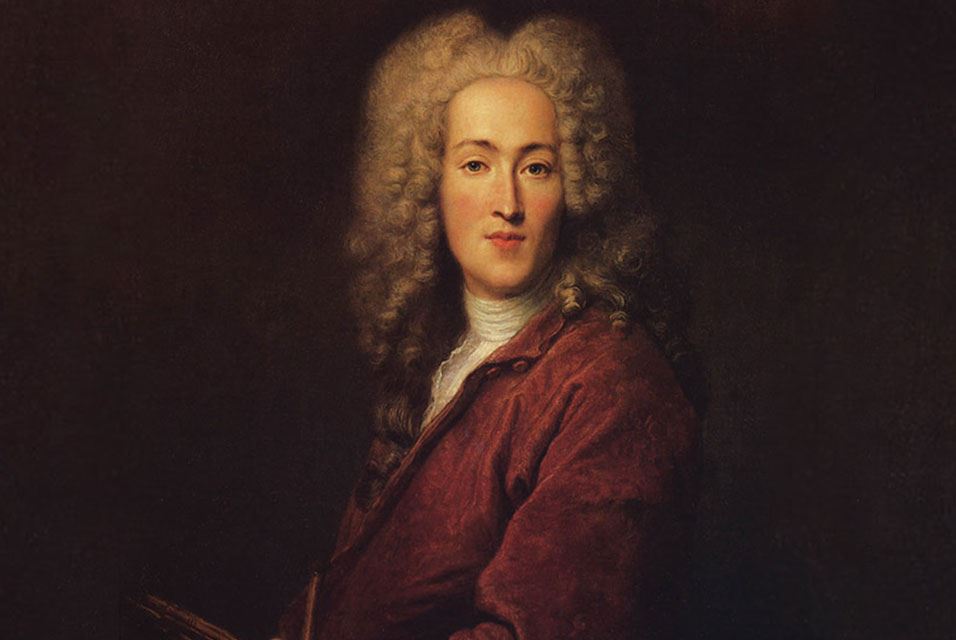 January 22, 1690. Nicolas Lancret (22 January 1690 - 14 September 1743), French painter, was born in Paris, and became a brilliant depicter of light comedy which reflected the tastes and manners of French society under the regent Orleans.
---

Museums, Exhibits, Artists, Milestones, Digital Art, Architecture, Photography,
Photographers, Special Photos, Special Reports, Featured Stories, Auctions, Art Fairs,
Anecdotes, Art Quiz, Education, Mythology, 3D Images, Last Week,

.
---
Royalville Communications, Inc
produces: