Exhibition engages movie backdrops in conversation with modern theatre designs
The six backdrops on exhibit were created for MGM's 1968 papal drama, The Shoes of the Fisherman, starring Anthony Quinn.
SAN ANTONIO, TX
.-
In a first-time collaboration, the
McNay Art Museum
and Texas Performing Arts (TPA) at The University of Texas at Austin (UT) join together to debut six rare hand-painted, sound-stage backdrops from Metro Goldwyn Mayer (MGM) Studios alongside artworks from The Tobin Collection of Theatre Arts in the Museum's latest exhibition, Hollywood's Sistine Chapel: Sacred Sets for Stage & Screen. The exhibition is on view in the Tobin Theatre Arts and Brown Galleries through April 4, 2021. Hollywood's Sistine Chapel captures the Renaissance in both theatre and cinema. The exhibition engages iconic movie backdrops in conversation with modern theatre designs, and contemporary and Renaissance artworks. Backdrops replicating frescoes, including Michelangelo's "The Last Judgement," complement the Tobin Collection's cathedral-inspired maquettes for Giacomo Meyerbeer's opera La Prophète, and opera costume desig ...
More
The Best Photos of the Day
'Havering Hoard: A Bronze Age Mystery' opens at Museum of London Docklands
Thames & Hudson publishes a completely up-to-date catalogue raisonné of Bridget Riley's graphic work
Rio Tinto bosses resign over destruction of ancient Aborginal site


Curator Kate Sumnall reveals a rare Terret Ring from Havering Hoard: A Bronze Age Mystery. İ David Parry/PA Wire.



LONDON.- The largest Bronze Age hoard ever to be discovered in London, and the third largest in the UK, is the focal point of Havering Hoard: A Bronze Age Mystery, the Museum of London Dockland's new major exhibition. The exhibition puts the 453 tools, weapons and other objects that make up the entirety of the hoard on display to the public for the very first time. Displaying the hoard alongside objects from both the archaeological site itself and the museum's collection, the exhibition digs deep into Bronze Age life during a time when the land where London now exists was a very different place. Starting with the moment of discovery, Havering Hoard: A Bronze Age Mystery takes visitors on a journey back through time to explore the mysteries, myths and realities surrounding the hoard's ... More



Bridget Riley, The Complete Prints, jacket.



LONDON.- Bridget Riley has made prints throughout her career, extending the principles of her paintings into the editioned silk-screen medium. This volume brings together more than 100 prints made since 1962 and explores Riley's development as a printmaker as well as her relationship with leading printers in the UK. Riley says in the book's foreword: 'printmaking has been a very valuable addition to my working life as a painter, allowing me to extend particular trains of thought.' Riley's prints reflect her development as painter by providing insights into the explorations and compositional devices on her way to making a painting. Printmaking has been an intermittent activity, rather than a main, continuous engagement. Riley's work as a whole is characterized by consistency in partner with innovation. 'All my work is one thing, as it were,' she wrote in 1978, 'it may appear different, ... More



This file photo taken on March 4, 2010 shows remote-controlled stackers and reclaimers moving iron ore to rail cars at Rio Tinto's Port Dampier operations in Western Australia's Pilbara region. Amy COOPES / AFP.

by David Millikin



SYDNEY.- Rio Tinto announced the resignation of its CEO and two top lieutenants Friday over the mining giant's destruction of a 46,000-year-old Aboriginal site to expand an iron ore mine in Australia. The Anglo-Australian firm faced a growing investor revolt over the destruction of the sacred site in the Juukan Gorge in Western Australia's remote Pilbara region -- one of the earliest known locations inhabited by Australia's indigenous people. Following a board investigation into the May 24 incident, Rio Tinto said CEO Jean-Sebastien Jacques was stepping down "by mutual agreement" along with the chief ... More
Exhibition of new oil paintings by Suzan Frecon opens at David Zwirner
London Art Week announces Winter 2020 dates
Galerie Thaddaeus Ropac opens an exhibition of works by Oliver Beer


Suzan Frecon, stone cathedral, 2019. İ Suzan Frecon. Courtesy the artist and David Zwirner.



NEW YORK, NY.- David Zwirner is presenting new oil paintings by Suzan Frecon at the gallery's 537 West 20th Street location in New York, marking the artist's seventh solo exhibition at the gallery. Frecon is known for abstract oil paintings and works on paper that—as she describes her lifelong practice—"speak for themselves." Made over long stretches of time, her work embodies the durational activity of painting itself and invites the viewer's sustained attention: these, she says, "are not pictures that you look at. They are paintings that you experience."1 In Frecon's paintings, composition serves as a foundational structure, holding color, material, and light. Her compositions are characterized by asymmetrically balanced forms in precise spatial and proportional relationships. The artist mixes pigments and oils to differing effects, and her almost tactile use of color and contrasting matte an ... More



Thomas Robins the Younger (1745-1806), Salvia and Coffea arabica with swallowtail butterflies. Pencil and watercolour, 35 x 23 cm. 13 3/4 x 9 inches. Signed, inscribed and dated. Photo: James Mackinnon.



LONDON.- London Art Week Winter 2020 takes place from Thursday 26th November to Friday 4th December 2020; see special gallery exhibitions around Mayfair and St. James's, and at our partner museums, and also view important works for sale on the event's LAW Digital platform. London Art Week Winter will also host its second Symposium, this year celebrating Raphael, the exalted genius of Renaissance art - painter, architect, designer of sculpture and tapestries, and one of the greatest draughtsmen of Western art - the 500th anniversary of whose death occurs this year. London Art Week, the collegiate event involving more than fifty leading international art dealers, began in 2001. It brings together specialists in drawings, paintings and sculpture, antiquities and the fine arts for the staging of exhibitions and the sharing of ... More



Drawing on his background in both music and fine art, Beer's practice explores the relationship between sound and space with a particular focus on the voice and architecture.



LONDON.- Oliver Beer's new exhibition Oma presents a new sound installation alongside sculptural wall works that are steeped in musical inheritance and exchange. Following the artist's solo exhibition Vessel Orchestra at the Met Breuer, New York in 2019, the exhibition transforms the Ely Gallery into a space where the sacred and domestic seem to intermingle. Centred around the installation of a pianola (a self-playing piano), the work fills the gallery with a deeply personal piece of music composed in old age by the artist's grandmother, Oma. Drawing on his background in both music and fine art, Beer's practice explores the relationship between sound and space with a particular focus on the voice and architecture. Within and alongside his work with sound, Beer creates subtle and diverse sculptural, installation and film ... More
Freeman's inaugural Ritual and Culture Auction to feature leaf from Gutenberg Bible
Lyon & Turnbull announces results of 'Five Centuries' auction in Edinburgh
Exhibition gathers artworks of modern and contemporary masters of Pace Gallery's program


A leaf from the first printed book in the West, the Gutenberg Bible, circa 1450-55 (Lot 26, $40,000-60,000).



PHILADELPHIA, PA.- Freeman's announced its inaugural Ritual and Culture auction, to take place in Philadelphia on Wednesday, September 23 at 10:00 AM EDT. Celebrating the richness and diversity of global cultures, this sale includes objects and works of art from Africa, Asia, medieval Europe, and the Americas, with some pieces dating back to antiquity. Works were hand-selected across categories by Freeman's specialists. Together, they explore the human desire to understand the universe through religious expression and artistic creation. This eclectic event encourages both lifelong and emerging collectors to adopt a more fluid and personal approach to how they add new pieces. With an emphasis on traditions and ceremonies, Freeman's will present objects, ... More



This 27cm high Piamontini terracotta sold for £16,250.



EDINBURGH.- Lyon & Turnbull's Five Centuries auction in Edinburgh on September 2-3 was hugely successful – thanks in no small part to a selection of furniture and works of art from Balcarres House, Fife, home of the Earls of Crawford & Balcarres. Balcarres House, commanding a view across the Firth of Forth, has been home to the Lindsay family since 1595. The 206 lots of furniture and works of art provided a cross-section of life in a grand country mansion – and evidence that the British country house look has never really fallen from fashion. A total of 1836 bidders registered for the sale – some 1626 of them choosing to participate across four online bidding platforms. "The collection provided a rare glimpse into another world and a time gone by, and it truly captured the spirit we aim to achieve in our 'Five Centuries' auctions" said specialist and Head of Sale, ... More



Installation view of Bloom of Joy. On view September 4 - October 15, 2020. 12/F, H Queen's, 80 Queen's Road Central, Hong Kong. Photography courtesy of Pace Gallery.



HONG KONG.- Titled Bloom of Joy, this show brings together works by modern and contemporary masters from Pace's program that are especially impactful with their brilliant palettes and focus on perception, including James Turrell, Sam Gilliam, Mary Corse, and Peter Alexander. Since last year, the world has experienced ideological conflicts and the impact and struggles brought about by a public health emergency. Many have begun to fall into dissatisfaction with contemporary reality and find the uncertain outlook for the future challenging. Under these circumstances, the show wishes to convey a much-needed uplifting spirit by engaging viewers with the mesmerizing environment created by the presentation's aesthetics that are both vivacious ... More
Cottone Auctions announces highlights included in its Fine Art & Antiques Auction
Danziger Gallery reopens with Tod Papageorge's exhibition "On The Acropolis"
Tourists return to Mexico's ancient 'City of Gods'


Exceptional on oil canvas painting by William Merritt Chase (American, 1849-1916), titled Study of Clara Stephens, purchased from Hammer Galleries (N.Y.) (est. $75,000-$125,000).



GENESEO, NY.- Cottone Auctions will burst into fall with an online-only (no live bidding) Fine Art & Antiques auction on Saturday, October 3rd, starting at 12 noon Eastern time. The auction will include over 250 lots of fine art, Tiffany Studios lamps, 20th century art and design, decorative arts and furnishings, Asian objects, estate jewelry, gold coins, Oriental rugs and more. Headlining the event will be items from the collections of prominent estates, individuals and institutions, including the Seymour H. Knox Foundation, in Buffalo, N.Y.; the collection of William (1926-2018) and Elisabeth Clarkson of Buffalo, N.Y.; the estate of Jane F. Sheets of Buffalo, N.Y.; the estate of Alva Hood Angle of Rochester, N.Y.; and the collection of James Weaver (1937-2020) and Samuel Baker, Rochester, N.Y. (formerly of Washington, D.C). Items from the estate of Jane F. Sheets include two ... More



Tod Papageorge, Untitled from "On the Acropolis", 20 x 16" and 24 x 20" silver gelatin prints. Editions of 9.



NEW YORK, NY.- Danziger Gallery is presenting a two week re-opening of Tod Papageorge's exhibition "On The Acropolis". The exhibition runs from September 8 – 18. Viewing is by appointment. One of the most notable photographers of our time, Papageorge is known for both the originality and quality of his work as well as his influence on the generation of students he mentored while the Director of the Yale MFA photography program from 1979 to 2013. An early participant in the seminal American school of street photography practiced by his contemporaries and friends Robert Frank, Garry Winogrand, and Joel Meyerowitz, Papageorge's path through photography has taken him from the streets of New York to the capitals of Europe, from black and white to color, from small to mid-sized cameras, but always towards describing in his work an increasing clarity and luminosity. Central to this project (if not his life) is the ques ... More



A handicrafts vendor puts her products on display at the archaeological site of Teotihuacan, one of Mexico's top tourist attractions, during its reopening amid the COVID-19 novel coronavirus pandemic on September 10, 2020, in Teotihuacan municipality, Mexico State, Mexico. Claudio CRUZ / AFP.



TEOTIHUACAN (AFP).- After months in hibernation because of the coronavirus pandemic, Mexico's ancient "City of Gods" is slowly coming back to life as tourists return to the majestic pyramids of Teotihuacan. For the first time since it was closed in March, dozens of tourists in face masks strolled Thursday along the Avenue of the Dead stretching between the Pyramids of the Sun and the Moon. "It's absolutely beautiful," said Angelica Tellez, who came from the western city of Guadalajara to visit the pre-Hispanic archaeological site outside Mexico's modern-day capital. "This immensity... Everything seems magnificent to me," added the 18-year-old, her eyes shining with emotion and her mask slipping below her nose. Tourists wandered in awe amid placid ... More

Life Drawing Shorts: Pose 7

Flashback
On a day like today, Italian architect Renzo Piano was born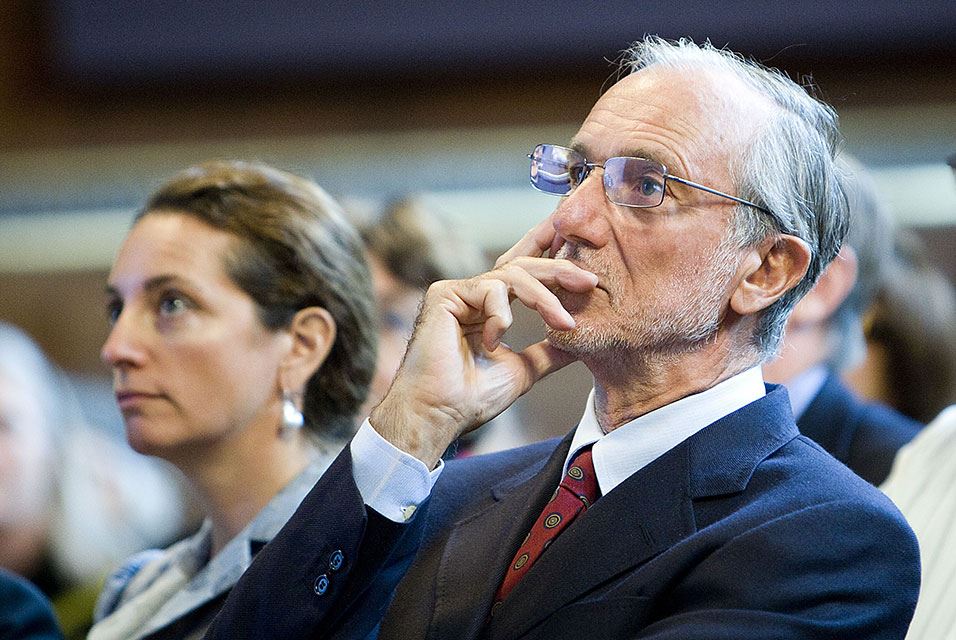 September 14, 1937. Renzo Piano, Ufficiale OMRI (born 14 September 1937 in Genoa) is an Italian Pritzker Prize-winning architect. Architecture critic Nicolai Ouroussoff said of Piano's works that the " ...serenity of his best buildings can almost make you believe that we live in a civilized world." In 2006, Piano was selected by TIME as one of the 100 most influential people in the world. He was selected as the 10th most influential person in the "Arts and Entertainment" category of the 2006 Time 100. In this image: Italian architect Renzo Piano, right,waits to receive the Danish Sonning Prize and its 1 million kroner (US$190,000) award during a ceremony Wednesday Oct. 1, 2008, at Copenhagen University in Copenhagen. His wife, Emilia Rossato, left, was seated next to him during the ceremony. The architect received the award for "commendable work that benefits European culture" and Piano's works include the New York Times building and the High Museum of Art in Atlanta.
---

Museums, Exhibits, Artists, Milestones, Digital Art, Architecture, Photography,
Photographers, Special Photos, Special Reports, Featured Stories, Auctions, Art Fairs,
Anecdotes, Art Quiz, Education, Mythology, 3D Images, Last Week,

.
---
Royalville Communications, Inc
produces: