London's Apollo Art Auctions offers connoisseur's selection of antiquities, June 10-11
Timurid silver-inlaid bronze plate, circa early 14th century AD, the recess (or well) adorned with the image of a seated figure flanked by birds, and encircled by a decorative band depicting various animals in motion. Size: 220mm x 20mm (8.7in x 0.79in). Weight: 355g (12.52oz). Provenance: Collection of a London gentleman; formerly in the collection of A Kotlar since the 1970s. Estimate: £12,000-£24,000 ($14,810-$25,620)
LONDON
.-
Apollo Art Auctions
, the premier choice for authentic, expertly vetted ancient art and antiquities, takes pleasure in announcing highlights of its June 10-11 gallery auction, with all forms of remote bidding available, including live via the Internet through LiveAuctioneers. In addition to exquisite, professionally vetted cultural art, artifacts and jewelry, the 702-lot auction will broaden the buying horizons for collectors of ancient arms and armor with the inclusion of a fine selection of post-16th-century weaponry. "We have always included fine examples of ancient militaria in our auctions. That stands to reason, because history's turning points are largely associated with wars and conflicts. But over the past year we've noted an increased interest in militaria and felt it was time to expand the category to incorporate post-16th-century weaponry," said Dr Ivan Bonchev (PhD, University of Oxford). In l ...
More
The Best Photos of the Day
Kunstraum Dornbirn presents the exhibition "on/" by the Austrian artist Judith Fegerl
Was Queen's 'Bohemian Rhapsody' originally 'Mongolian Rhapsody'?
Artist Nicolas Party debuts a pastel mural at Frick Madison


Installation view. Photo: Guenter Richard Wett.



DORNBIRN.- The exhibition "on/" by the Austrian artist Judith Fegerl has symbiotically merged with and switched on Kunstraum Dornbirn. Electricity flows. For Fegerl's works, however, the electricity comes not from the socket as usual but from a solar power plant on the south side of the exhibition space that was specially designed and installed for the exhibition – a reference steeped in history, since the former assembly hall of the Rüsch Works built in 1893 constructed turbines for the first hydroelectric power plants. The rededication of the raw industrial architecture from a production facility to a room for the presentation and communication of visual art resulted in more than a unique exhibition space that makes the creation of site-specific art particularly appealing. Fegerl is fundamentally interested in what is addressed here in a rudimentary way and otherwise given little attention: How does the art and ... More



A page from a draft of Queen's "Bohemian Rhapsody" features words that appear in the song's operatic section, in London, May 22, 2023. One of Freddie Mercury's early drafts, which is being auctioned by Sotheby's, shows that he crossed out "Mongolian" and substituted the now-famous title. (Lauren Fleishman/The New York Times)



NEW YORK, NY.- It's one of rock's best-known and strangest songs: a six-minute radio hit that starts out as a piano ballad, becomes a high-pitched opera, then tumbles into a headbanger's anthem. Queen's "Bohemian Rhapsody," released in 1975, sold millions of copies, topped charts and helped redefine what pop music could be. But the track's history could have been very different — in one aspect at least. An early draft of the song by Freddie Mercury, Queen's frontman, suggests that he once considered giving the anthem a different title: "Mongolian Rhapsody." The draft is among thousands of Mercury's belongings that will be auctioned in September by Sotheby's on behalf of his friend and heir Mary ... More



Rosalba Carriera (1673–1757), Portrait of a Man in Pilgrim's Costume, ca. 1730. Pastel on paper, glued to canvas, 23 1/4 × 18 15/16 in. (59.1 × 48.3 cm), The Frick Collection, gift of Alexis Gregory, 2020. Photo: Joseph Coscia Jr.



NEW YORK, NY.- The Frick Collection has unveiled a large pastel mural commissioned from the Swiss-born artist Nicolas Party (b. 1980) at the museum's temporary home, Frick Madison. This site-specific work was created in response to Rosalba Carriera's Portrait of a Man in Pilgrim's Costume—one of two eighteenth-century pastels by Rosalba bequeathed to the Frick by Alexis Gregory in 2020. The installation features Rosalba's superb portrait at the center of a three-wall mural designed by Party, as well as two new related works specially created by Party for this presentation. On view since June 1, 2023, through the remainder of the Frick's residency at the Breuer building (which ends March 3, 2024), this installation will inspire the Frick's summer and early ... More
'Balancing Act' by artists Jennifer Marman and Daniel Borins now on view at Cristin Tierney Gallery
George Rickey in Schwante: Sculpture Park Schlossgut Schwante shows solo exhibition
ARCOlisboa successfully concludes its most international edition


Jennifer Marman and Daniel Borins, The Group of Three, 2022. Acrylic on canvas. 38 x 50 inches (96.5 x 127 cm).



NEW YORK, NY.- Cristin Tierney Gallery is now opening Balancing Act, an interactive kinetic sculptural installation with accompanying paintings by artist duo Jennifer Marman and Daniel Borins. The exhibition opens Friday, June 2nd, with a reception from 6:00 to 8:00 pm, and continues through July 21st. This is the artists' third solo exhibition with the gallery, and they will be present at the reception. At the center of Marman and Borins' exhibition is a claw machine based on the classic arcade game. Gallery visitors are invited to play the larger-than-life machine, using a joystick to direct a crane to pick up and rearrange geometric shapes into balanced compositions. Crafted by hand and covered in wool felt, these sculptural forms are designed in a variety of shapes and colorful hues. They are stackable and endlessly reconfigurable, with no one correct arrangement or defined goal. Complementing the installation are several paintings ... More



George Rickey, Space Churn with Cams. Miriam Stewering



BERLIN.- There is movement in the art scene of the capital and its surrounding area. With the internationally renowned artist and most important representative of kinetic sculpture George Rickey (1907 - 2002), the Sculpture Park of Schlossgut Schwante brings together several premieres: after three successful group exhibitions, it is the first solo show of an artist for the Sculpture Park, at the same time the first comprehensive presentation of Rickey's outdoor sculptures in and around Berlin and the first exhibition of his outdoor sculptures in Europe since 1982. Dr. Loretta Würtenberger and Daniel Tümpel are very pleased about the multiple premieres associated with the solo exhibition: "The sculpture park of Schlossgut Schwante offers Rickey's works the stage they deserve. Poetic and picturesque at the same time, his kinetic sculptures enter a symbiotic interplay with nature. We could not imagine an artist who has captured the p ... More



The sixth edition of the International Contemporary Art Fair, which closes its doors this evening, boasts record gallery participation and surpasses pre-pandemic figures with over 13,000 visitors.



LISBON.- ARCOlisboa, the fair jointly organised by IFEMA MADRID and Câmara Municipal de Lisboa, closed the doors on its 6th edition this past weekend evening with a positive balance and a very good sales rhythm. The art contents proposed by the participating galleries were the best possible to attract quality national and international collecting. ARCOlisboa, which has once again enjoyed the commitment of the Portuguese government and local authorities, with the presence of the Minister for Culture and the president of the Câmara Municipal de Lisboa, together with the general manager of IFEMA MADRID at the opening act last May 25th, looks set to record 13,000 visitors, confirming its recovery and surpassing pre-pandemic figures. On this edition, the International Contemporary Art Fair enjoyed the participation ... More
Alighiero e Boetti Regola e Regolarsi opening at Ben Brown Fine Arts
Break Easy solo exhibition by Kim Bartelt now on view in Milan
History of the New at The Fine Art Society in new summer exhibition


Alighiero e Boetti, Manifesto , 1967.



PALM BEACH, FL.- 'It has been said that conceptual art scorns sentiment, because at a certain historical moment it was calculated that sentimental feeling no longer made sense, but the works of Boetti, even when they are conceptual, are always an alchemy of salt and sugar, that is of common sense, intelligence, and warmth.'– Giovan Battista Salerno. 'In Alighiero's hands, conceptual practice became highly emotive.' – Francesco Clemente. Ben Brown Fine Arts is now hosting Alighiero e Boetti: Regola e Regolarsi, curated by Mark Godfrey, to be presented across the London galleries and Claridge's ArtSpace, in the heart of Mayfair. Ben Brown Fine Arts has steadfastly exhibited Boetti's work over the last two decades, with seven solo exhibitions and numerous group shows at both the London and Hong Kong galleries, highlighting our depth of interest and expertise in 20th century post-war Italian art. This exh ... More



Kim Bartelt, Got you covered, 2023. Paper and pastel on linen, 60cm x 50cm (24 x 20), Photo Credit Roman März, Courtesy Cadogan Gallery.



MILAN.- The Italian venue of Cadogan Gallery is currently presenting Break Easy, German artist Kim Bartelt's first solo exhibition in this space, with around 20 works, including paintings and sculptures, created for this occasion. The artist, inspired by the words of the Vietnamese writer and poet Ocean Vuong – according to whom, it is only by tearing down the shield we have been taught to build around ourselves and showing our own vulnerability that an artist can reach his or her fullest expression – has created a series of collages with very thin paper and pastels in delicate tones that aim to express the fragility of our time and the condition of human beings. "The landscapes I'd like to depict play with the inside and outside, the seen and the unseen, the permanent and transient" says the artist, who has produced a series of ... More



Sir John Lavery, Portrait of a Lady in Grey and Black, c.1902. Oil on Canvas.



LONDON.- The Fine Art Society's summer exhibition will highlight the gallery's specialisms and heritage with the exhibition opening across both London and Edinburgh gallery spaces as they bring together an exquisite group of 40 works by pioneering British and Scottish artists who forged new ways of making art. History of the New at The Fine Art Society includes an impressive collection of rarely-seen paintings, furniture and decorative arts from the 19th and 20th centuries. Notably, Sir John Lavery's Portrait of a Lady in Grey and Black has not been seen in public since 1914 after it was bought 1901 by the present owner's grandfather Nicol Paton Brown, a patron of the artist. Additionally, a devotional enamelware by Phoebe Traquair, the first woman member of the Royal Scottish Academy and leading figure within the Scottish Arts and Crafts movement who blurred the distinctions ... More
Helmut Newton Foundation in Berlin opens ALICE SPRINGS. RETROSPECTIVE
Mario Schifano: il nuovo immaginario now opening at Gallerie d'Italia
Mary Quant: Fashion Revolutionary now open at Kelvingrove Art Gallery and Museum


Alice Springs, Robert Mapplethorpe, Paris, 1977. © Helmut Newton Foundation.



BERLIN.- The new exhibition ALICE SPRINGS. RETROSPECTIVE opens at the Helmut Newton Foundation in Berlin on 2 June 2023. In celebration of the 100th birthday of June Newton aka Alice Springs, over 200 photographs will be displayed throughout the entire exhibition space of the foundation. While major Alice Springs exhibitions were already hosted at HNF in 2010 and 2016, many of the photographs in this new retrospective have never been seen by the public. Extensive research into the foundation's archives, particularly the holdings recently transferred to Berlin from the Newtons' apartment in Monaco, has provided new insight into the work of Alice Springs. Now, some of these spectacular results will be shown for the first time as vintage or exhibition prints. June Newton started working in 1970 as a professional photographer under the name Alice Springs, focusing mainly on portraiture. It all started with ... More



Mario Schifano, Il vento era il fiato che usciva dagli alberi, composto e salubre (The wind was the breath that came out of the trees, composed and salubrious), 1965. Oil, pencil and coloured plexiglas on canvas, 100 x 200 cm. Intesa Sanpaolo Collection. Photo Paolo Vandrasch, Milan. © MARIO SCHIFANO, by SIAE 2023.



NAPOLI.- Intesa Sanpaolois now presenting Mario Schifano: il nuovo immaginario. 1960-1990 [The new imaginary. 1960-1990], a survey exhibition dedicated to one of the most important 20th-century Italian artists. The exhibition will be on view at the Intesa Sanpaolo Museum Gallerie d'Italia in Naples, from 2 June to 29 October 2023. Curated by Luca Massimo Barbero, the exhibition presents more than 50 works from the artist's production from the 1960s to the 1990s. Many of the works in the exhibition form part of Intesa Sanpaolo's collection, while others are loans from important cultural institutions, such as the Museo del Novecento in Milan, and national and international art galleries and private collections, selected in collaboration with ... More



Twiggy modelling waistcoat and shorts ensemble, 1966. © Photograph Terence Donovan, courtesy Terence Donovan Archive. The Sunday Times, 23 October 1966.




LONDON.- A major retrospective on the work of Dame Mary Quant, who died last month aged 93, opened at Kelvingrove Art Gallery and Museum on Saturday 20 May, the culture and sport charity Glasgow Life, has confirmed. Mary Quant: Fashion Revolutionary is the final chance to see the international exhibition, which features over 100 garments, accessories, cosmetics, and photographs drawn from the V&A's extensive collections, Dame Mary Quant's archive and many private collections. Focusing on the years from 1955, when Quant opened her experimental boutique Bazaar on the King's Road, Chelsea, through the 'Swinging Sixties' when Mary Quant was awarded her OBE, to 1975, it showcases the period when Quant revolutionised the high street with subversive and playful designs for a younger generation. Heather Tilbury ... More

Exhibition Tour---Van Gogh's Cypresses | Met Exhibitions

Flashback
On a day like today, Dutch photographer Rineke Dijkstra was born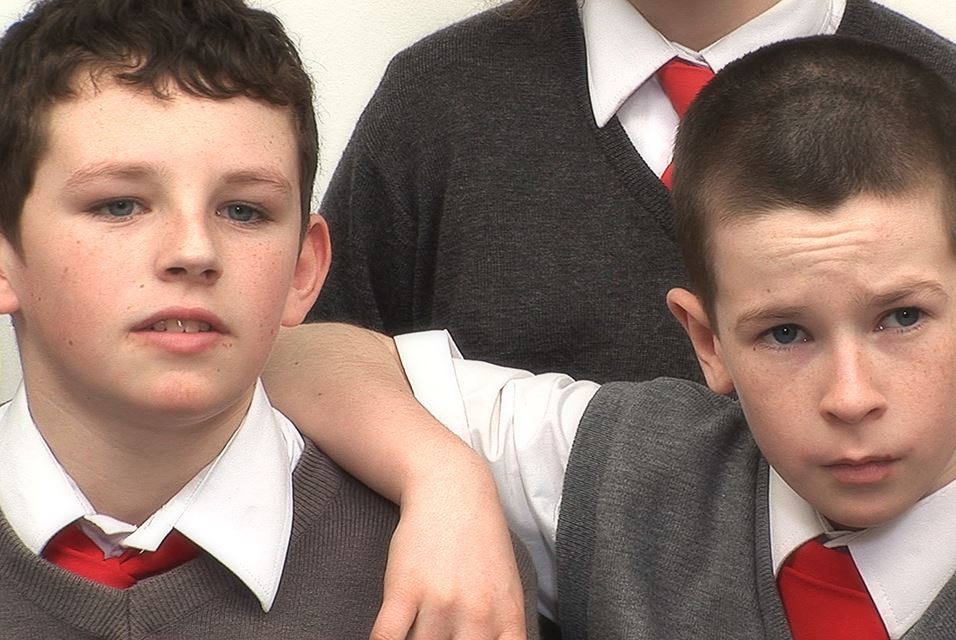 June 02, 1959. Rineke Dijkstra (born 2 June 1959) is a Dutch photographer. She lives and works in Amsterdam. Dijkstra has been awarded an Honorary Fellowship of the Royal Photographic Society, the 1999 Citibank Private Bank Photography Prize (now Deutsche Börse Photography Prize) and the 2017 Hasselblad Award. In this image: Rineke Dijkstra, I See a Woman Crying 2009 (videostill, detail), collection De Pont Museum. Photo: Peter Cox.
---

Museums, Exhibits, Artists, Milestones, Digital Art, Architecture, Photography,
Photographers, Special Photos, Special Reports, Featured Stories, Auctions, Art Fairs,
Anecdotes, Art Quiz, Education, Mythology, 3D Images, Last Week,

.
---
Royalville Communications, Inc
produces: